Professional Lawn Scarifying Service
We have all enjoyed the long hot summer – unfortunately our lawns haven't!  The lack of rain and hot sun has had a detrimental effect upon grass and lawns across the UK.  Mow and Go can help by taking remedial action.Let's put things right!.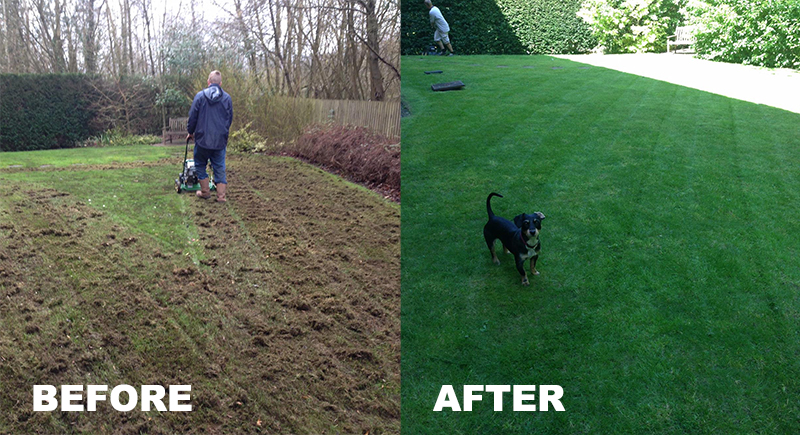 The best value Lawn scarifying service
We have the right equipment to offer an efficient service.  This means that we can provide cost-effective lawn scarification.  We are able to offer our value lawn scarification service to individuals, business, both domestic and commercial.  We offer one-off scarifying or can offer this service as part of an ongoing maintenance contract.
Remove Thatch and Moss
Heavy or Light Scarification
Improve drainage
Improve resilience
What is lawn Scarification
We start the lawn scarifying process with an application of a moss treatment agent.  The scarification then takes place and moss and other material is removed.  Any lateral growth from the grass itself is also removed.  Over-seeding and top dressing are applied as appropriate.  These details will be discussed with you at the initial survey of your lawn.
Why Scarify your lawn
A layer of dead plant material called thatch builds up around the roots of your grass.  This provides a perfect growing environment for moss and fungal elements.  Removing this thatch revitalises your lawn.It encourages grass growth as water and nutrients can more easily filter down to where needed.  The end result is a firmer better quality lawn.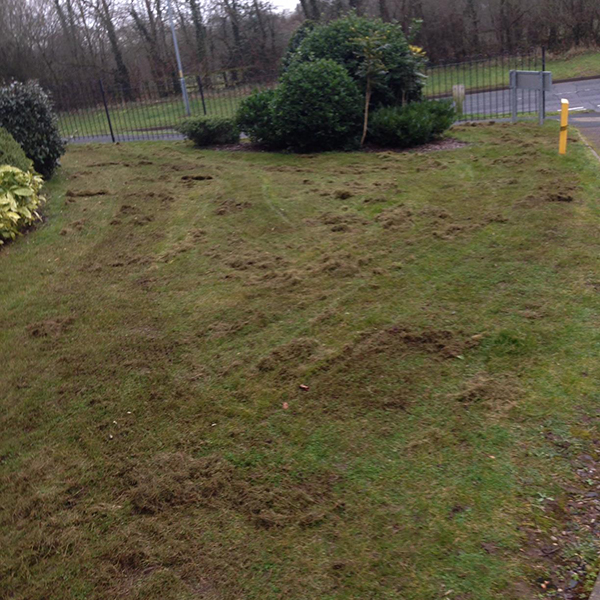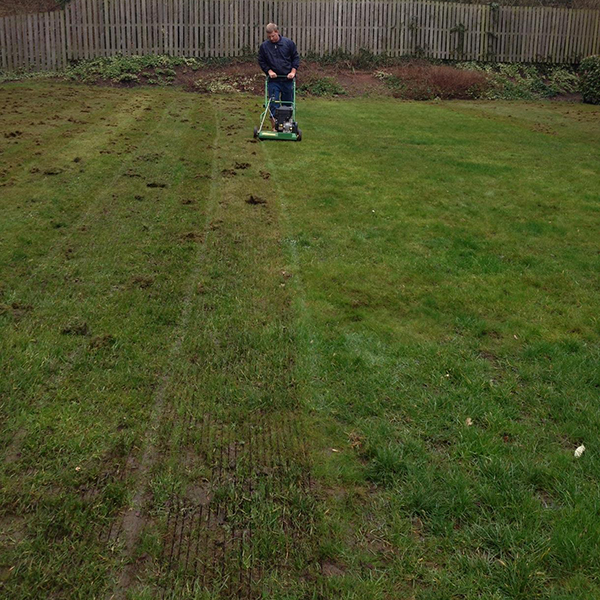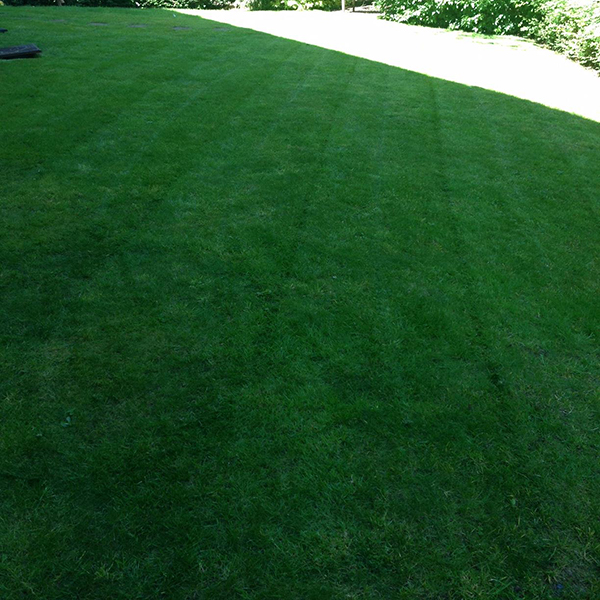 Hiring a professional lawn scarification team
Mow and Go aim to exceed your expectations.  Much of our business comes from a recommendation from a happy customer.  We want you to be that happy customer!  Nigel and the team are a trustworthy and honest company that have been providing a great service to many satisfied customers for years.
At Mow and go we have the knowledge and experience to supply a top notch lawn scarification service.  It is important that scarifying is done during the right time of year and correct weather conditions.  With our Superior knowledge of turf we are able to do the best for your lawn.
Get a Quote